Neighbors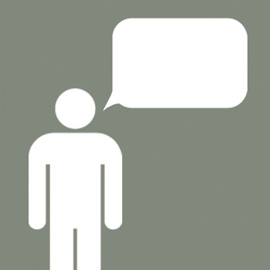 The vast healthy lands, connection to nature, and appreciation of design at Tryon appeals to a terrifically diverse set of individuals, families, and couples. Connection with neighbors and a larger community gives Tryon it's timeless quality of Place. Meet some of the neighbors below!


Hilary, Dave + Quinn
"I grew up wandering the fields and woods of rural central Pennsylvania as a 'free-range kid' long before that term actually existed. For me Tryon feels like home, only with much cooler architecture, better restaurants, and the Indiana Dunes right down the road. 'The Farm' is a special place with a real community spirit and where our son will be able to grow up catching grasshoppers, climbing trees and exploring the woods-- just like I did so many years ago.

If we want to go for a walk or snowshoe, we don't get in the car, we just walk out our front door into the woods. Or we sit on our back porch and call in barred owls. And the best part is that someday, when our three year old is our age, those same woods will still be there."
Laurel
"I was drawn to Tryon Farm for it's architecture and design and thought it would be a 'smart investment.' I learned very quickly that this was only part of it. It offered me an ideal escape from the city and a place to experience peace like never before. I often invite friends out to enjoy the space and participate in our community events. I've found it offers something for everyone and each time it's new and different, but the feeling is always the same. Just like me, people feel rejuvenated and transformed. I often say my home has a spirit, but I think it's the combination of everything Tryon Farm offers, all of which I'm very thankful for!"
Donald + Steve
"Living full-time at Tryon Farm, we especially enjoy seeing the day-to-day changes in the land. Buttery yellow marsh marigolds, the first flowers of spring; the gravelly honk of sandhill cranes flying north; the first fireflies winking in the dusk; a sudden thunderstorm to break the heat of a summer day; the changing fall colors, from sumac to sassafras to maple to black gum to beech; deer in the early morning mist in the meadow; the hunters' moon through bare branches; the silence of a deep snowfall, only broken by the drumming of a pileated woodpecker on an oak behind the house."
All images ©2012 courtesy of FarmBoy Photography.
Dawn, Gary + Grace
"There is a deep, wet wood at the Farm; it's always a little forbidding. It has no paths, and we've never walked there. Last weekend, my daughter and I explored those woods. We rode our bikes in until we had to walk, and before long, we had to balance on fallen trees to cross the large, wet areas. We saw crazy, huge mushrooms and the gnarled roots of upended trees. We felt like we were a million miles from home.

We live in the city, and at Tryon Farm. My daughter can experience the natural world in an uncomplicated way. She plays with hay bales in the field, makes forts with her friends in the creek, and sits high in a tree for hours with a book."