Modern Country
Tryon Farm is a sprawling historic landscape that has been transformed into a modern country escape for folks who want to live in wide-open spaces, while staying connected to Chicago, Lake Michigan and the beach.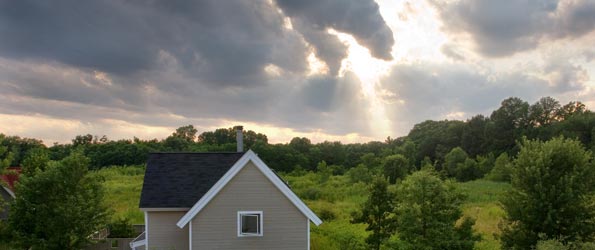 Free range! A protected 120-acre landscape of lush woods, rising dunes and sunlit meadows surround the houses and the historic old farmstead. Get out there!

The Landscape

A team of architects has created remarkably simplified, eco-friendly houses, adapted to each owner. Each captures the calm + beauty of the surrounding landscape.

Build

The best of all worlds! Located just a mile-and-a-half from Lake Michigan beaches, 10 minutes from New Buffalo and only 60 minutes from downtown Chicago. Stay connected!

Visit
Are You Living Free-Range?
We ask a lot of our chickens and cows these days, but what about us?!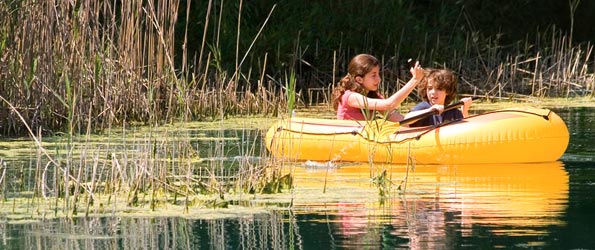 The lands of Tryon are vast, healthy and green spaces. Our private lanes and 120 protected acres are perfect for getting out and stretching your legs, letting Fido run, getting some dirt under your nails, telling your kids what your mother always told you: "Go outside and play!"
community gardens
- grow your own vegetables!
historic dairy barn community hall
- ping pong and summer movies
freshwater swimming!
5+ miles of walking & biking trails
40+ acres of open grass meadows
- great for frisbee and general romping
- wild turkeys and deer like it too!
multiple creeks and ponds
- catch tadpoles and view rare birds
See the complete list of Tryon and regional amenities
Carefree Acreage
Tryon allows you the lifestyle of country acreage ownership at a fraction of what you'd pay and deal with going it alone!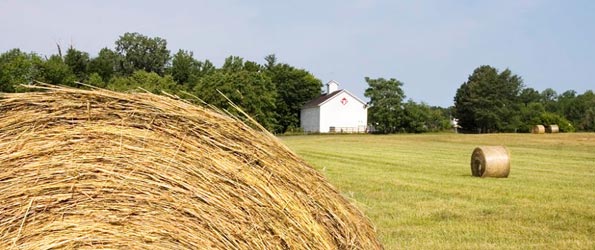 From initial purchase to monthly maintenance, you won't find a better deal in the market of country acreage. Experience the enjoyment of land ownership with but a slice of the responsibility!
Live
Common area maintenance and insurance are all taken care of by a commercial property manager directed by the Tryon Farm Homeowners Association. The 120 acres of open landscape that surround the houses are managed and protected in perpetuity by the Tryon Farm Institute, an independent non-profit land trust and education organization.